The craze for online games has led to game developers launching new games frequently. The surge in interest in gaming is attributed to the increased number of people with access to mobile phones and other gadgets. This article will look at the most popular online games in India and the world.
Which Is The No 1 Game In India?
India is ranked among the top 5 countries globally for gaming applications. The country is more open to technology than any other area in the world; that's why the gaming industry thrives. The most popular game in India is Garena Free Fire Max. However, there are other popular games. The most popular games in India Include:
Free Fire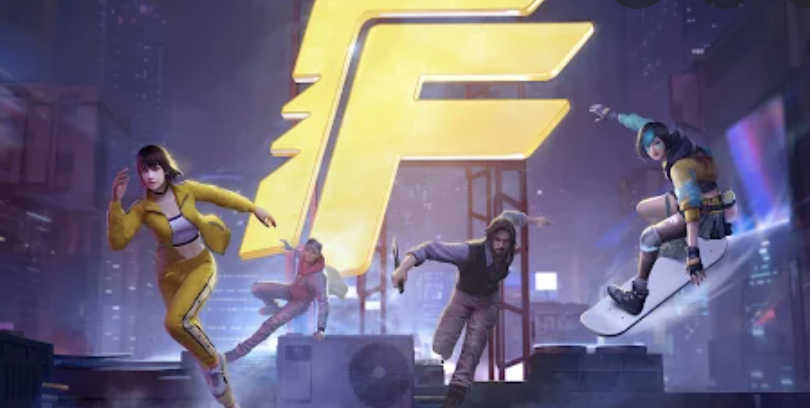 Garena Free Fire Max from Garena International is popular among gaming enthusiasts in India because high-end and low-end devices support it. Garena Free Fire Max is a battle royale game consisting of 50 players getting to an Island to search for equipment and weapons to kill other players.
The game allows players to take supplies and weapons to extend their combat life and select their starting position. As the game begins, players are usually on a plane; as it's flying, they're free to identify a strategic position to land. The game aims to eliminate all other players on the Island — the last man or team standing wins the round.
Coin Master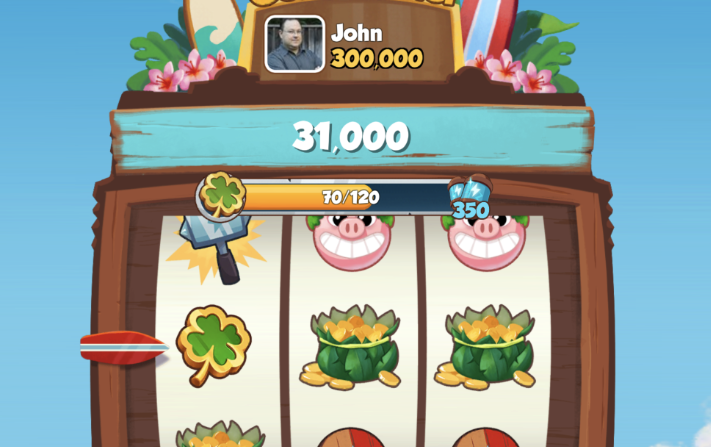 This is an entertaining strategy game where players pull a slot machine's handle to get coins and power-ups in their quest to become the strongest Viking and build a prospering city. Coinmaster's gameplay is addictive and straightforward and is made for people of all ages, from advanced gamers to young kids.
Players also win coins they can use to build their city, so their kingdom flourishes. Players can also trade and collect cards with their friends and explore secret villages; however, this is only possible when a player has sufficient cash.
You can also seek revenge when another player attacks your city. The best way to become a millionaire in this game is by spending and saving your coins wisely. There are unlimited slot machines in the game; therefore, you should use them to your advantage if you wish to advance.
Genshin Impact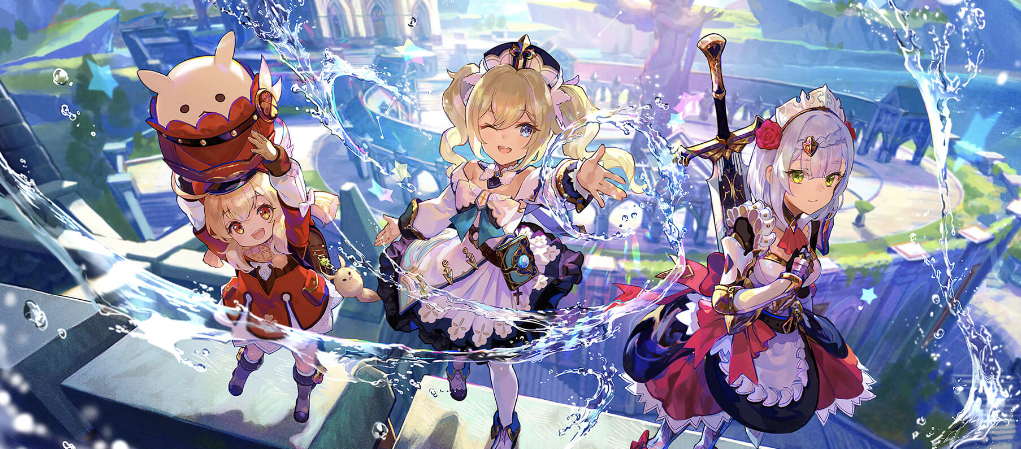 This is an action RPG that's been published and created by miHoYo. Genshin Impact is characterized by an anime-inspired open-world environment and a combat system that employs character-switching and elemental magic.
It's a free-to-play game that you can monetize through gacha mechanics. The game is set in a Teyvat, a fantastical world home to even nations. Each nation is tied to a specific element ruled by a specific god.
The storyline is about a traveler traveling across different worlds with their twin until they separated in Teyvat. As a player, you assume the role of the traveler looking for their lost sibling, and during the quest, you become involved in Teyvat's affairs.
Teen Patti
This gambling card game originated in India and has become popular throughout South Asia. Aside from being a social game, it's closely connected with Hindu celebrations. Teen Patti uses a 52-card deck that doesn't have jokers and is played in a group of 3-6 individuals.
Teen Patti has simple rules that players can master in minutes. The game starts with a boot amount, money obtained from the players, and serves as the stake. The money is placed in the middle, and its value increases as the game progresses. 

The dealer deals the cards in an anti-clockwise direction. When the game starts, every player is assigned three cards that are usually placed face down. The player on the dealer's left-hand side is typically the first player to play.
Which Is The No 1 Online Game In The World?
Here are some of the most popular online games in the world.:
1. PUBG
This is the number one online game in the world, featuring high-quality gameplay and realistic graphics, with its most popular feature being Battle Royale. The game has different modes, and players can play individually or as a team.
Battle Royale consists of many players who fight against each other; the last team or man standing is usually declared the winner. The game received positive reviews from critics since players of any skill level can play it, and it is replayable.
Unlike other multiplayer shooter games, PUBG isn't repetitive; the game has many random aspects; thus, players can't know what to expect.
2. Runescape
This fantastical multiplayer RPG is the most updated and largest free game. The game occurs in Gielinor, a medieval fantasy world divided into cities, regions, and kingdoms. Players can travel to this world using charter ships, magical spells, and on foot.
Every region has different quests, resources, and monsters. In Runescape, a player is represented by avatars that can be personalized. The game doesn't have a linear storyline; you set your objectives and goals as a player.
You can opt to enhance your experience in the skills available, complete quests, and NPC (non-player character) monsters. You can also interact with other players by trading, participating in activities and mini-games, chatting, and trading.
Some of these activities need collaborative play, while others are combative.
3. Apex Legends
This online Battle Royale game is available on platforms such as Nintendo Switch, Xbox One, PlayStation 4, and Microsoft Windows. Before the game begins, players group themselves into twos or threes.
Apex Legends has two modes; Battle Royale and Arena. In Arena, players group themselves in threes and twos and fight in 3v3 in several rounds to determine the winner. Teams are declared victors when they have at least the points and lead with two points.
The Battle Royale consists of either 30 two-person or 20 three-person teams that land on an island searching for supplies and weapons before engaging in combat. The Island shrinks as the game progresses, forcing players to move; the team that survives till the final round wins.
4. Fortnite
Fortnite is a popular Battle Royale survival game developed by Epic games. Fortnite has four gameplay modes; Save the World, Creative, Party Royale, and Battle Royale.
The Battle Royale mode is similar to those of other popular games. Up to 100 players can play in the battle Royale mode, and they can play solo or in groups of four. The Save the World mode is a survival game in which up to four players build fortresses and use traps to fight off zombies.
Fortnite creative gives players the freedom to create battle arenas and worlds. Fortnite Creative and Battle Royale are available across all platforms, while save the world is only available on Windows.
5. Call of Duty Mobile
Published by Activision, Call of Duty is a first-person shooter game that initially focused on games set in the first world war. However, in 2007, the developer produced Modern Warfare which brought a new modern setting that was a breakthrough for the franchise.
As of 2021, the game had sold over 400 million copies worldwide. The games in this franchise usually produce massive sales; the Guinness world records have verified the series as the best-selling shooter video game.
Call of Duty follows British and American troops and the red army and is available across all platforms.
6. Counter-Strike: Global Offensive
This is a multiplayer game that can be played offline and online. Like Call of Duty, Counter-Strike is a first-person shooter video game that consists of two teams playing against each other.
Different teams have different missions, whereas terrorists are tasked with securing a location where they can plant a bomb and hold hostages. Teams are tasked with either stopping the terrorists from planting bombs or saving hostages. After every round, players with the best performance are rewarded.
The game also has a match-making feature that lets players play on community-hosted servers with custom game modes and maps, as well as dedicated valve servers. The developers also introduced Danger Zone, a Battle Royale mode, in late 2018.
7. League of Legends (LOL)
League of Legends (LOL) is among the oldest games, and it's popular among gamers due to its different graphics, animation, and mode scene. All levels of this game have something different and new.
The gameplay involves players collaborating to destroy the main building protected by an enemy's team structure. Matches typically last 20 to 50 minutes, and players must choose characters before any match.
Players acquire XP (Experience Points) throughout the game by killing enemies. Players can use gold to buy items that can boost their character's strength. Players get gold by defeating an opposing team's minions. Items and levels don't transfer from one match to another.
What Online Games Do Indians Play?
The online gaming scene in India has exploded in recent years. Here are the most popular online games in India:
Counter-Strike
At one point or another, avid gamers in India have played Counter-Strike. The game was launched ten years ago and had the most international and national events in the early days, making it popular among gaming enthusiasts.
Additionally, Counter-Strike had the most substantial amount of cash compared to other games. Developed by Valve and Hidden Path Entertainment, Counter-Strike is a first-person shooter multiplayer game that's freely available across all platforms.
The gameplay consists of two teams, counter-terrorists, and terrorists, who play against each other in different game modes. In the most popular game mode, terrorists try to plant a bomb while the counter-terrorists try to stop them, or Terrorists take up hostages that counter-terrorists try to rescue.
DOTA 2
Defense of The Ancients (DOTA) has been popular among gaming enthusiasts since the early 2000s. The game allows players to choose from hundreds of heroes with unique abilities and battle in multiplayer mode. Fights typically last an hour; however, fights can go on for four hours or more with skilled players.
Every team's objective is to destroy an opponent's Ancient, which is usually heavily guarded. AI minions and allied heroes assist the heroes in attacking and defeating their enemies and taking up their games. DOTA inspired the development of the MMO genre, and that's why it's still popular more than 15 years since it was released.
The game frequently has competitive international events where players play for money and is limited to PCs only.
Clash of Clans
This strategic game has become popular since it's simple to understand and play. It's available for PCs and mobiles and set in a fantasy world where a player is a village chief.
In Clash of Clans. Players must build their village using resources they buy with medals or rewards or obtain from destroying other villages. The primary resources in Clash of Clans are dark elixir, elixir, and gold.
Elixir and gold can be used to upgrade and build traps and defenses to protect a player's village from attack. Players can use dark elixir and elixir to upgrade spells and troops.
Players can collaborate to form clans, groups that have 50 people maximum. Clans can participate in Clan warfare, receive and donate troops and chat.
PUBG
This game has taken the world by storm, and India is no exception. Players Unknown Battleground is a PVP game with randomly generated maps that allow roughly 90 players to enter and fight. The last player remaining is usually declared the winner.
As of December 2021, the game had sold over 75 million copies globally. The game is inspired by Battle Royale, which is a Japanese film. In the game, players land on an Island where they search for equipment and weapons to kill opponents. The safe area on the map shrinks with time, forcing players to fight each other.
The game is available across all platforms, and its mobile version has over one billion downloads making PUBG the fourth highest-grossing phone game.
What Are The Top 3 Games In India?
With its huge population, India's gaming population has different preferences and tastes. Here are the top 3 games in India:
Pixel's Unknown Battleground
This is a Battle Royale-inspired game where players strive to be the last man standing. At the start of the game, players parachute from a plane, and their task is to find a suitable place to land on the map. Once they land, players set out to find supplies and weapons they can use to fight their opponents.
Like Minecraft, Pixel's Unknown Battleground features pixelated and blocky graphics. You can choose to play privately or against other players from different parts of the world. Pixel's Unknown Battleground has risen in popularity since Battle Royale games are the in-thing in India currently.
Player Unknown's Battleground inspires the game. It has a wide range of weapons available; the Island has vehicles you can use to survive, a chat feature that allows you to communicate with other players, and excellent graphics.
Mini Militia
Mini militia is an addictive intense combat game that's best enjoyed as a multiplayer game rather than having a single campaign. It has a bonus pack where players are given new character customizations, maps, and weapons. The game also has a free version which, compared to the other versions, lacks a lot of content.
The game has cartoon graphics meaning it can be played on low-end devices. Before purchasing the pro-pack, players should play the free version till they gain enough experience. To win this game, a player has to shoot all other players to be the last man standing.
There are a few tricks players should have up their sleeves if they want to win this game, always shoot opponents while hiding behind rocks and when flying towards an opponent, always throw bombs in that direction. Lastly, when two opponents are fighting, engage them and try to kill them.
Ludo King
This free-to-play mobile game was created by Gametion Technologies, an Indian Studio based in Mumbai. It's a Ludo board game modernization and is available on Windows, Apple, Android, and Kindle. Ludo is available in 14 languages and is played in 30 countries.
As a player, you aim to move four tokens to the center of the board; the first player to do this wins the game. The online Ludo game has four modes; Private multiplayer (play in private rooms with friends), Online multiplayer (play with other players), Local mode (pass and play), and playing vs. the computer.
In the local and Computer modes, players can play offline, while in the online and private multiplayer modes, players have to be online. In the Online multiplayer mode, players don't have control over who their opponents are. The local multiplayer mode can accommodate a maximum of 6 players.
Free Fire Max
Free Fire Max is also called Garena Free Fire, a battle Royale game designed by 111 Dot, a Vietnamese game company. It was the most downloaded game globally in 2019 and has grossed over $4 billion.
Like all other Battle Royale games, players in Free Royale parachute onto an Island in a quest to find supplies and weapons to defeat their opponents. After selecting a strategic place to land, players must look for supplies and weapons such as grenades, medical equipment, and utility items scattered throughout the island.
A player's ultimate goal is to be the last man standing. The game allows up to 50 players every round, so you should strive to eliminate all of them and become the only survivor. The safe area decreases as the game progresses, forcing players to fight each other.
What Game Is Trending Right Now?
Video games are popular among people of all age groups. Let's go over four trending games globally:
Roblox
Roblox developed this online game creation system, allowing individuals to create and play games that other users have created. It's free to play and has in-game purchases that can be made using Robux, a virtual currency.
The platform lets players create, sell, and buy virtual items which they can use to decorate their virtual characters. Any user can buy clothes for their avatar; however, only users with premium memberships can sell them.
The platform occasionally hosts virtual and real-life events. Every year, the site hosts Easter egg hunts and Bloxy awards. The Bloxy awards double up as an award ceremony and a fundraiser event.
Fall Guys
Formerly known as Ultimate Knockout, Fall Guys is a battle royale game featuring jelly bean-like characters that compete in various mini-games like tag or obstacle courses. Players get eliminated as the game progresses until the remaining player is crowned the winner. The game is inspired by shows like British bulldog, tag, Wipeout, Knockout, and Takeshi's castle.
Fall Guys is available across all platforms, and it has received positive reviews from critics for its visual appearance and chaotic gameplay. In the game, players move around a 3D field equipped with moves like diving, climbing, and jumping.
Every player's goal is to qualify for the next round and ultimately be crowned the winner. Obstacles are found in every area on the map, making the game more complex. Players who fail to meet specific requirements for a minigame, those who fall into pink slime, and those that are slow get eliminated.
Players can use an in-game currency, Kudos, to buy colors for their characters, faceplates, patterns, nametags, nameplates, and cosmetics. You can also participate in daily challenges to earn kudos.
Minecraft
Developed by Mojang studios, Minecraft is a sandbox video game available across all platforms and an all-time best-selling video game. In the game, players traverse a blocky 3-dimensional world where they can mine raw materials, craft items and tools, and build earthworks, simple machines, and earthworks. Players can collaborate, compete with other players, and fight hostile mobs depending on the mode.
Minecraft has survival and creative mode; in the creative mode, players have access to unlimited resources. In the survival mode, players must get resources to maintain health and build in the 3D world. Minecraft also features several user-generated contents like custom maps, texture packs, server skins, and modifications which add new dynamics to the game.
The game is in first-person perspective, and players can freely move in the world and use 3D objects to build. The game also features a material called Redstone which you can use to make logic gates, electrical circuits, and mechanical devices. As players explore the game, the game is procedurally generated.
The Sims 4
This simulation game, published by Electronic Arts, is the fourth title in the Sims series. The game focuses on its house-building tools and enhanced character creation. Players don't have a primary goal to achieve; instead, players are encouraged to make decisions and engage in the interactive environment.
The game's focus is on the lives of sims who are virtual people. As a player, you're responsible for directing their actions, achieving their desires, and attending to their needs.
Players control the sims' lives and explore various personalities, which alters how the game plays out. You can create your own sims or play with the pre-existing sims. The currency used in the game is called Simoleon, and sims can earn it by selling craft items, produce, or getting a job.
What Is The Most Downloaded Game?
Globally, people have downloaded over 70 billion mobile apps, half of which are games. Games are what constitute most phone downloads, and they generate a significant amount of revenue. Let's go over Candy crush saga, which is the most downloaded game in the world:
History
Candy Crush Saga is a free tile-matching game released in 2012 by King. Initially, the game was designed for Facebook but became so popular that other versions for Windows 10, Android, and IOS were released.
The game is considered among freemium models' first and most successful uses. This means while players can play the game for free, they can purchase specific actions to make clearing boards easier.
The King company generates revenue of 1 million every day. By 2017, Candy Crush saga had received over 2.7 billion downloads making it the most-played and highest-grossing mobile game. King has released three related titles; Candy Crush Friends Saga, Candy Crush Jelly Saga, and Candy Crush Soda Saga.
Gameplay
In Candy crush, a player's goal is to match three or more colored pieces of candy on a board game. When players match four or more candies, they create unique candies that have unique abilities and broader board-clearing capabilities.
The catch is that players have limited time or move to clear a board. Players can also be limited to collecting a specific amount of a particular candy or attaining a specific score. Matched candies are usually removed from the board, and the candies above them fall into empty spaces.
Players earn points from matching candies and get more points for chain reactions. The game is divided into many levels that must be completed sequentially. Every level poses a different challenge to a player.
The boards have different configurations and may have spaces with their own rules. If you run out of lives, you'll have to wait for some time for the lives to be regenerated or request Facebook friends to give you life.
Players can also purchase five lives for a specific dollar amount. When players purchase lives, they receive gold bars which they can use to unlock a new level, get extra moves, boosters, or get new lives.
Which Game Has The Most Users From India?
India doesn't have the same gaming reputation that countries such as the United States, Canada, England, and Japan have. However, the shift of gaming applications from PCs to mobile phones has placed India on the map.
Currently, the most popular gaming application is the Free Fire game. Let's go over its features, gameplay, and modes.
Also called Garena Free Fire, Free Fire is a battle royale game developed by 111 Dot, a Vietnam-based video company. Garena published the game, and it was the most downloaded mobile game in 2019; it has grossed over $4 billion globally.
Gameplay
The Free Fire game is played in the third person perspective, and it entails 50 players landing on an Island to search for weapons and equipment to kill their opponents. As a player, you can choose your starting position and take supplies and weapons to extend their lives.
When the game begins, players are on an airplane that is flying over an Island. As the plane flies over the island, players parachute to whichever location they wish. Once they've landed, players embark on looking for utility items and weapons like grenades, large and medium weapons, and medical equipment.
A player's primary goal is to remain the last man standing; a player can only do this by eliminating the other 49 players. The safe area on the map usually decreases as the game progresses, forcing players into confrontation.
Modes
Free Fire has two modes which are :
Clash Squad
This is a 4v4 mode where players come with in-game money ($500). Players can use this money to purchase weapons and other items to fight against the other time.
This mode consists of 7 rounds; teams must win more than four rounds to be declared winners. A round is finished when a team eliminates the four players of the opponent team.
Battle Royale
This mode has a maximum of 52 players who land on an island without weapons. All the players must survive by killing other players using accessories and weapons they find on the island. You can play this mode solo or as a team of 2 or 4 players. You can play the classic mode to practice or the ranked mode, where your performance in the game impacts your rank.
Reception
In 2019, Garena Free Fire received the Best Popular Vote Game and made the Google Play list of Best Apps of the year. It's among the most popular mobile battle royale games globally, behind Call of Duty, Fortnite, and PUBG.
It's particularly popular in India, Southeast Asia, and Latin America. In 2018, the game had roughly 182 million downloads globally and over $19.3 million. The game surpassed PUBG in earnings in 2021, with over $100 million in the first quarter. By the end of 2021, the game had grossed over $4.33 billion.
The advancement of technology and the evolution of the internet have brought about online gaming, which has become popular in recent years as most people spend half of their time on smartphones. Many online games bring different techniques and elements that make users like different games. In this article, we've gone over the most popular games in India and the world based on download statistics and their income.